I swear: if I hear "hum" one more time today, I'm going to have a breakdown and eat my socks…
We've done a long session today, with some break time in the middle so we could have dinner. They've been together from 15:30 to 18:15 and together again from 19:30 to 23:15. It was intense.
In the afternoon things were pretty calm, with Owen mostly humping. He's still humping a lot and mostly on the wrong side, but he's slowly improving his approach.
The evening started off the same, except for the last 2 hours when Molly made more and more attempts. She's a lot smaller and can't mount him that easily, so she waits until he's tired to try again and again.
The last 2 hours have been near constant chasing and mutual humping. And the humming, oh my… Even Molly on full hormones wasn't this bad. They were both humming all the time and things got more and more intense.
I broke it off when they were both trying to hold each other by the scruff of the neck and twirled around like that. Some raisins and some noserubs calmed them down, and we let them walk back to their hutch one at a time.
It's cute how, despite their struggles for dominance, they seem to appreciate each other's company. They snuggle up after bouts of chasing, and like to eat together without making a fuss.
Today's pics:
Afternoon grooming: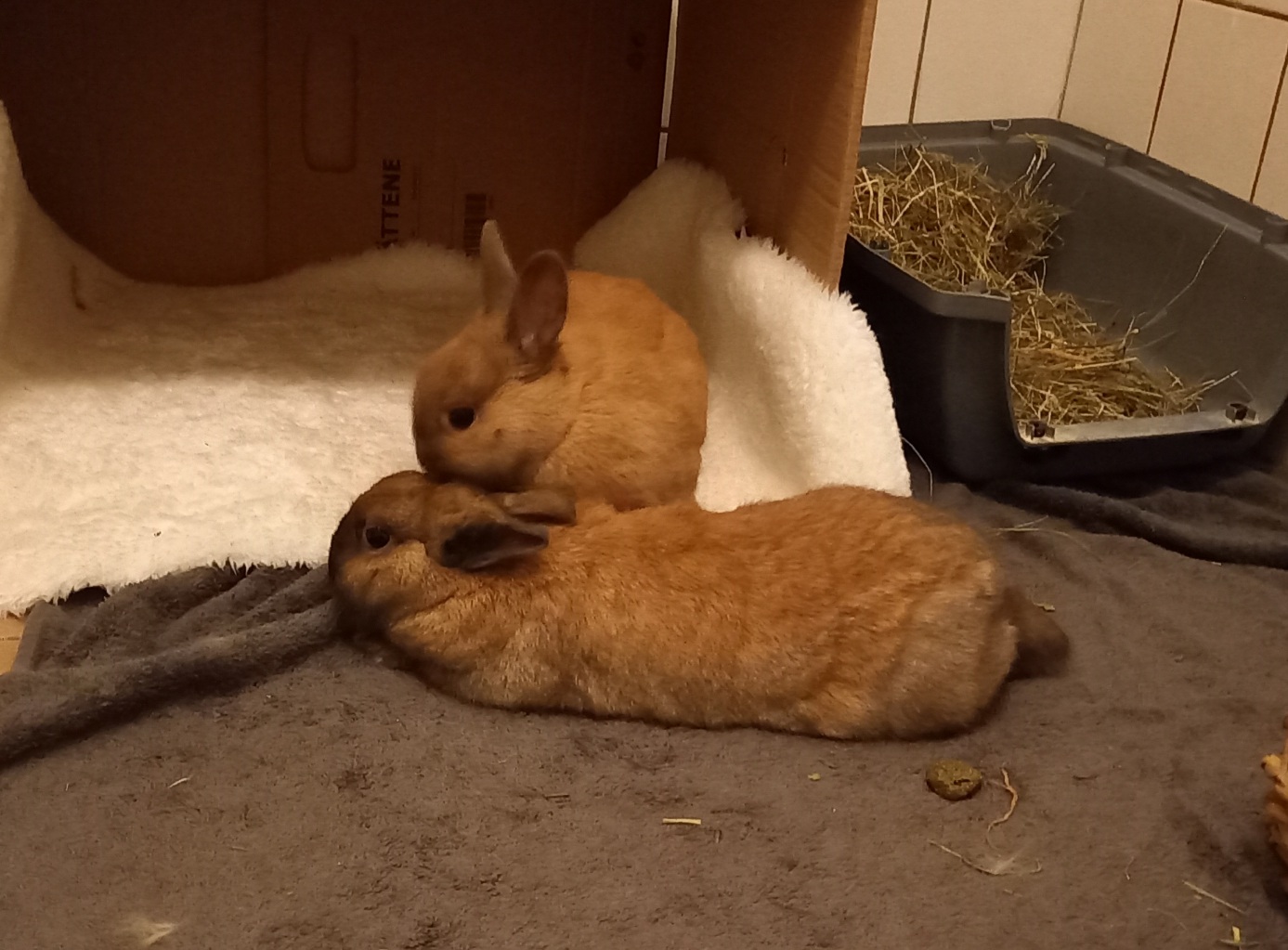 Molly being photogenic again. She likes to make contact with me and often drops by to say hi by nudging me. I don't even have to pet her, she just wants me to see her and is happy when I talk to her.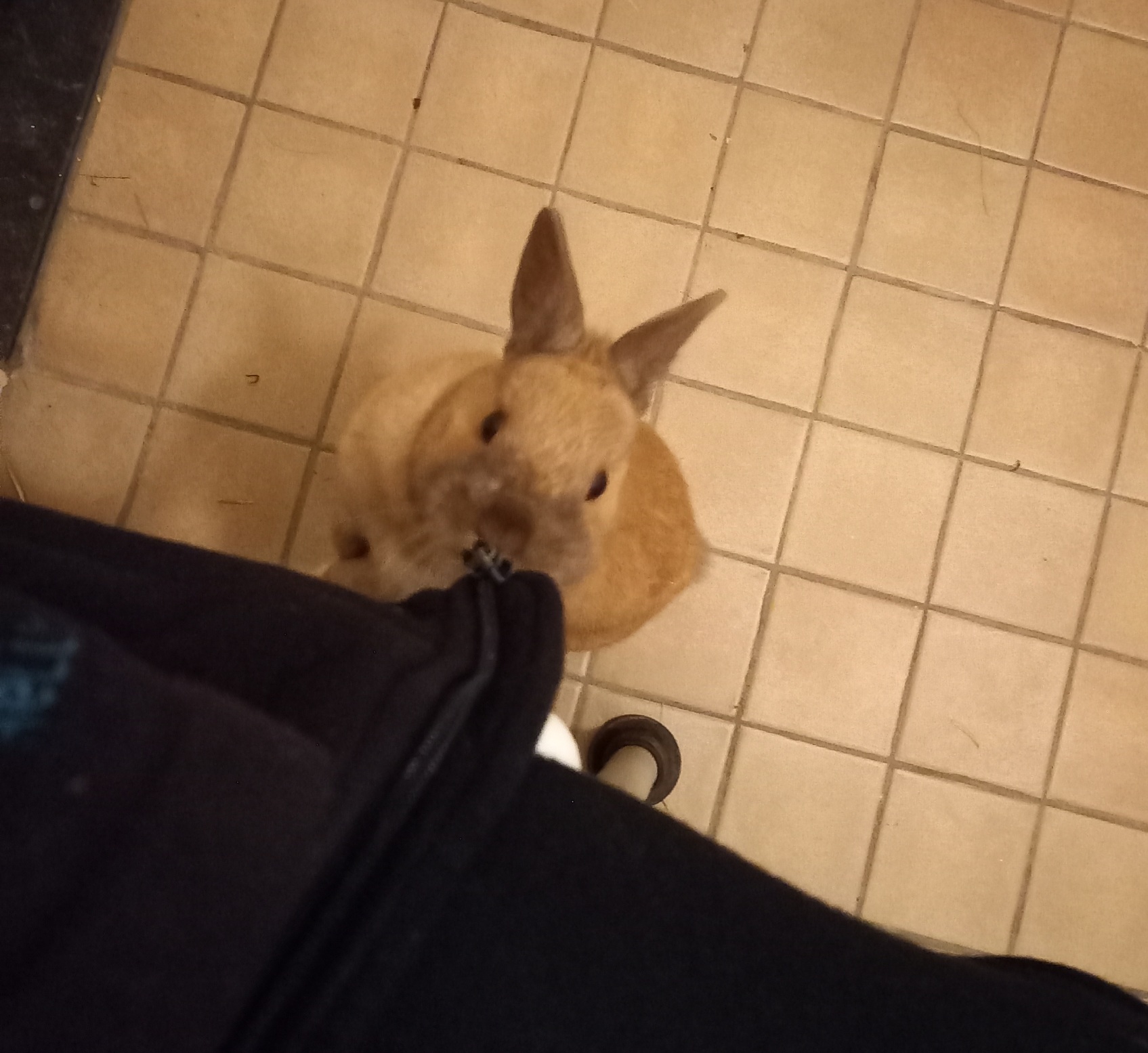 Evening cuddles after some stressy chasing: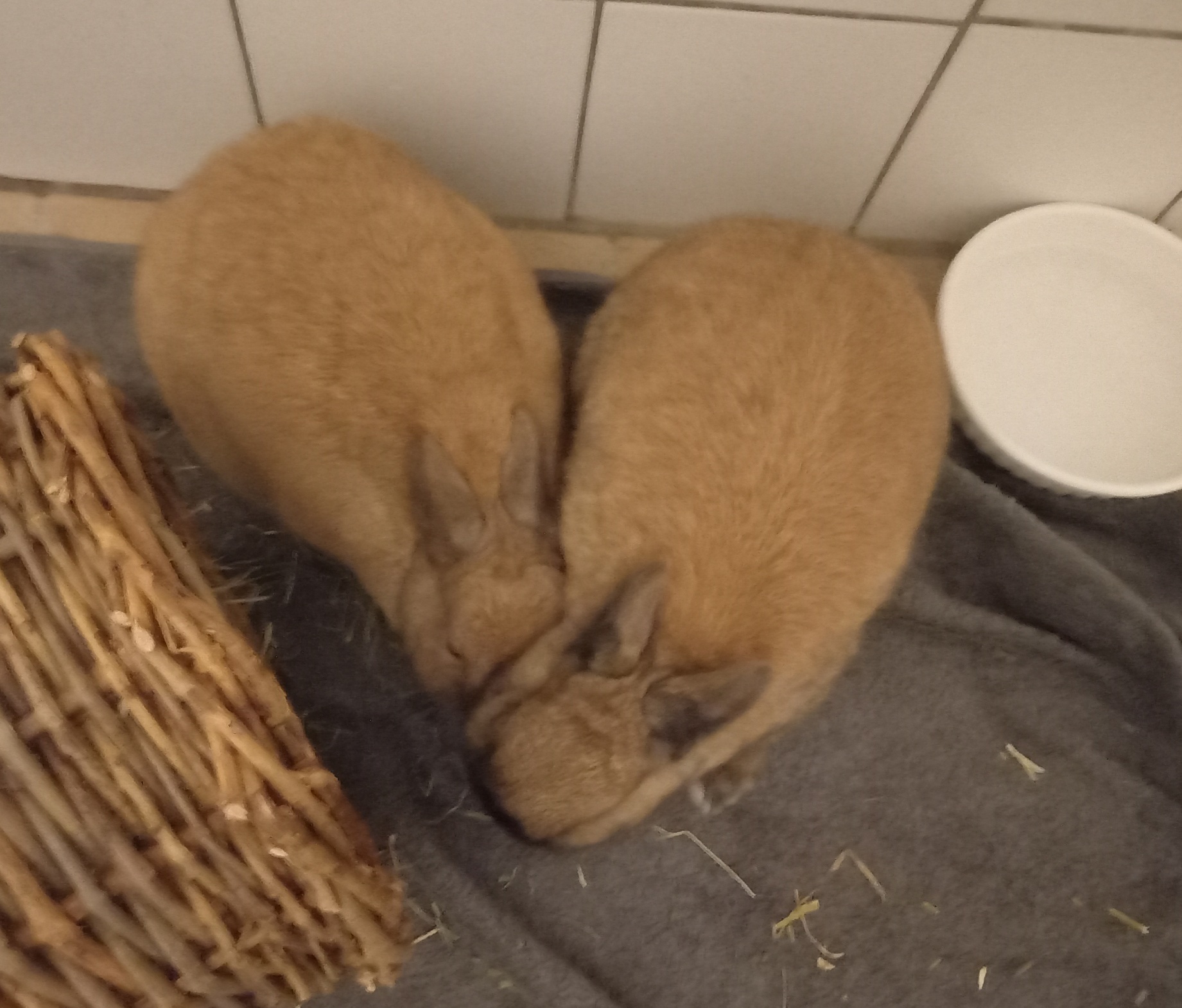 Both using the box, one to eat hay, the other doing their business: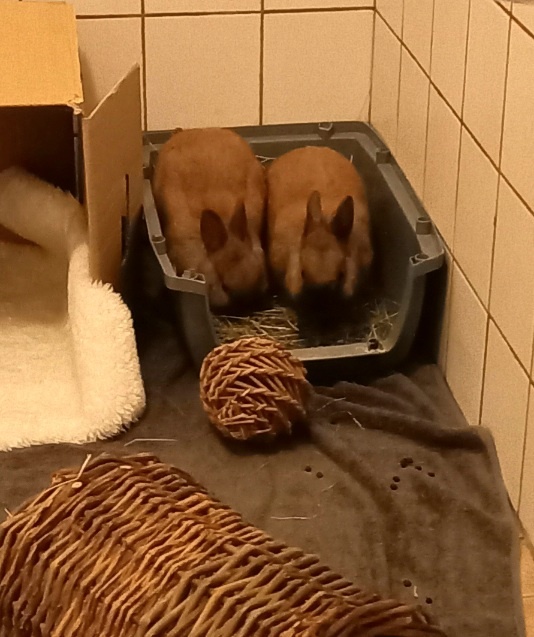 Regaining their breath: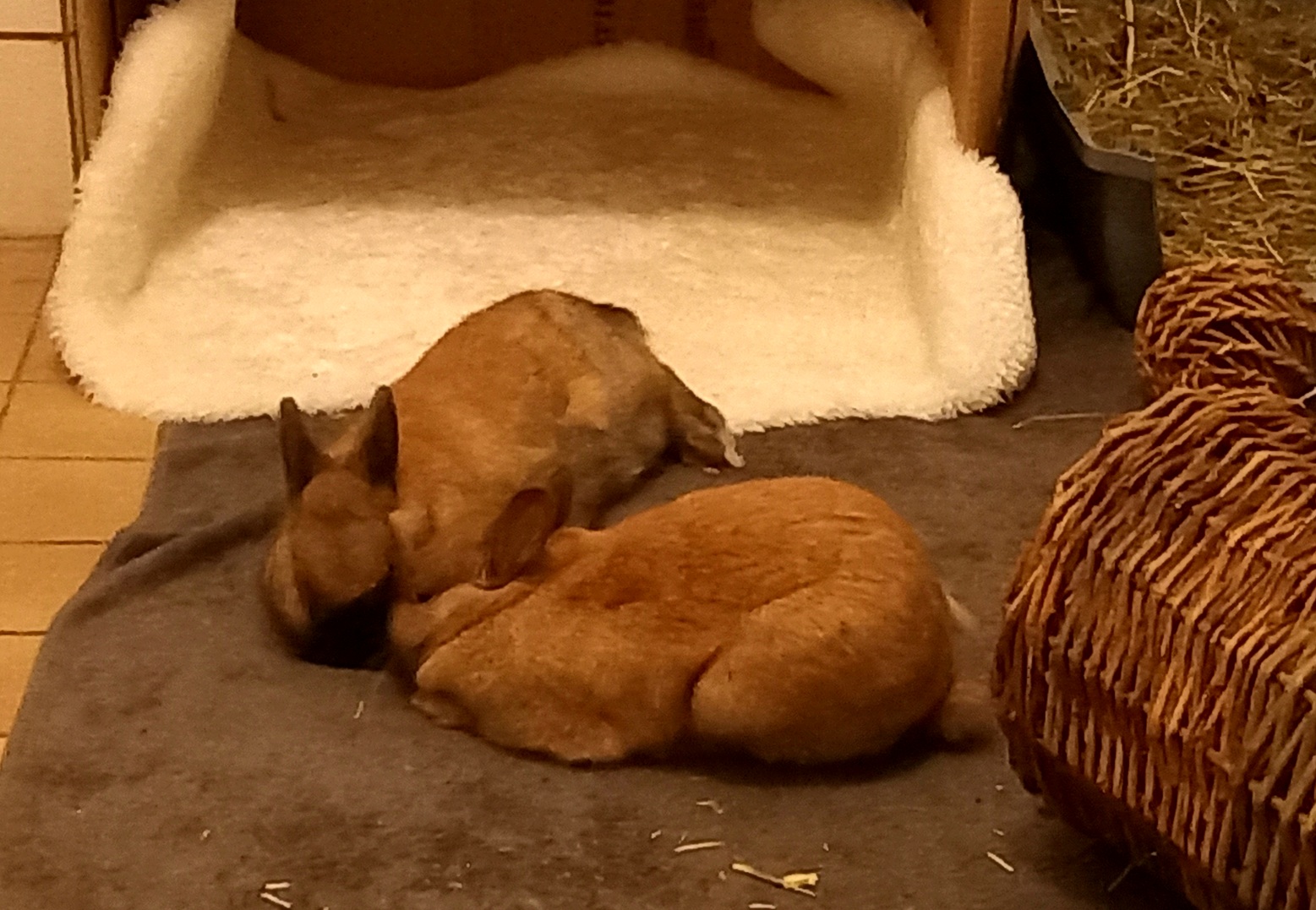 Grabbing a bite of pellets and a slice of banana. There was no fighting about food.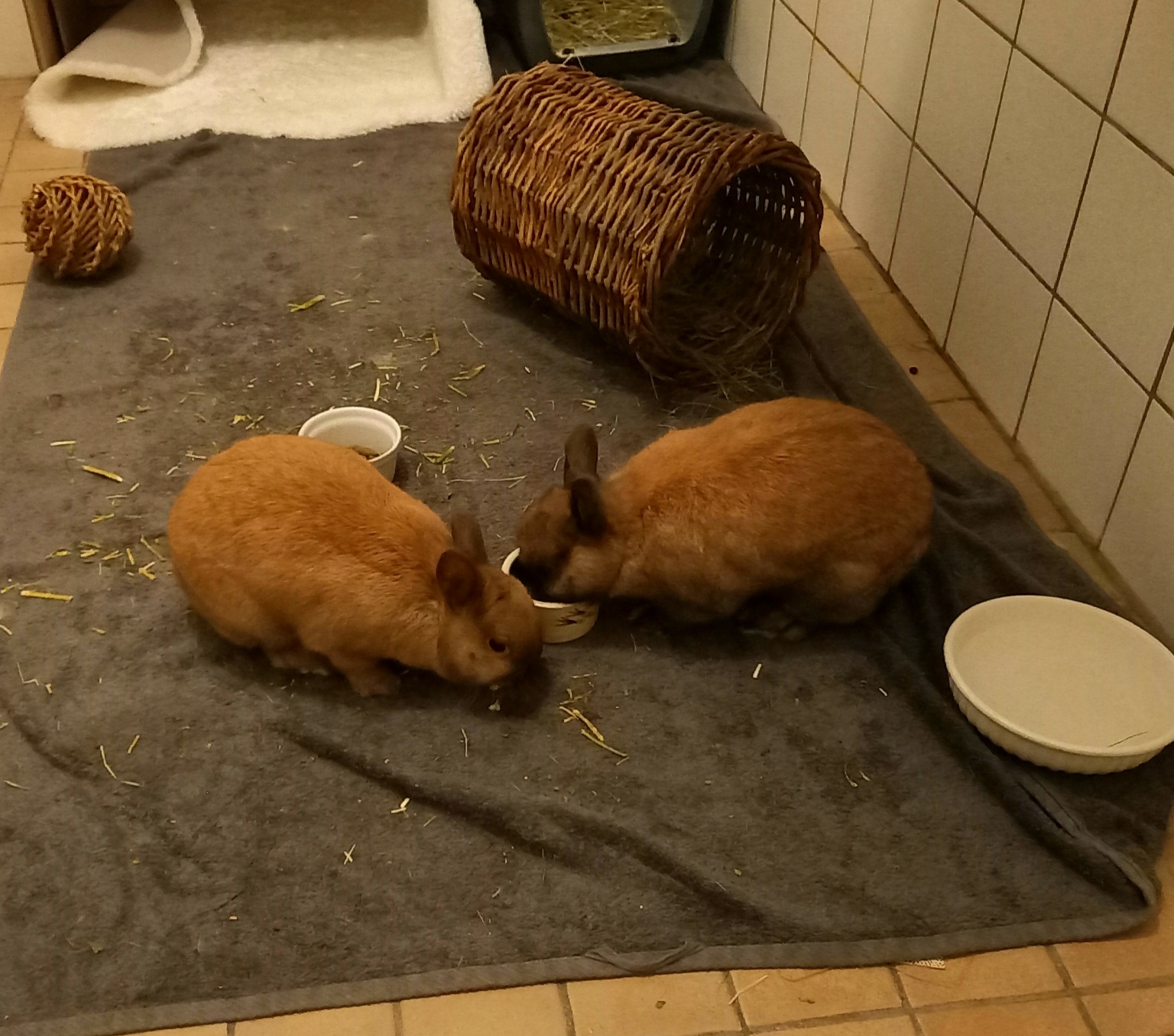 Pretty tired after another bout of mounting and chasing: