Bunny Sitter Guide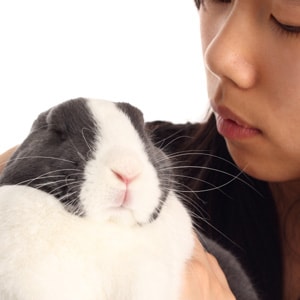 Bunny Sitter Guide
A Guide and Printable Document that Helps your Pet Sitter with Daily Care and Urgent Health Issues.
It can be difficult to leave our bunnies in the care of others. Trying to explain all the important details and health alerts to be aware of can be overwhelming for your pet sitter, (especially if they are not familiar with rabbit care).
The biggest problem with leaving rabbits with pet sitters, whether they be professional, friends, or family, is that rabbits hide serious health issues very well.
Our free Bunny Sitter Guide not only makes daily care easier for your sitter to follow, but helps your sitter recognize possible health issues that need urgent attention.
Examples of health assessments and alerts in Guide include:
Assessing a bunny's personality so that the bunny sitter will understand what is abnormal.
Offering a favorite treat each day. If a bunny refuses, it could mean there is something wrong.
And since bunnies can die within 24 hours once their digestive system stops (gi stasis), it is also important for sitters to check that a bunny is a producing fecals daily.
Before you go on vacation, it is a good idea to have a rabbit-savvy vet to refer your sitter to.  Many vets allow you to put a credit card on file. I would suggest doing that with your regular vet and an emergency vet.  This way, if your pet sitter cannot get a hold of you during an emergency, you are covered.  Just be sure to let your sitter and vet know of any financial limit in these cases.
The rest is pretty self-explanatory.  If you have any tips to add, we'd love to hear them. Just contact us and put "Sitter Tips" in the Subject.

CLICK TO DOWNLOAD FILE:      Adobe Acrobat   Microsoft Word
You can download the Adobe PDF file which is unchangeable, (and you can hand write in your info), or you can download the word file and modify it to suit your situation.
THIS IS WHAT THE FILES LOOK LIKE, BUT YOU NEED TO DOWNLOAD ONE OF THE ABOVE FILES TO PRINT: